INDOOR SOCCER REGISTRATION 2018-19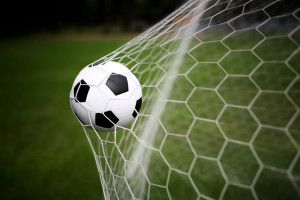 Registration Online: http://lawsonheights.goalline.ca from Aug 27th to Sept 11th
 In-Person:  Tuesday  Sept 11th from 6:30pm – 8pm, Lawson Heights School
Soccer Admission Passes for the 2018 – 2019 Indoor Season:  Those over the age of 18 will be required an admission pass to watch soccer games at the soccer center.  Passes are for sale from September 15 – October 31st for 2 for 1.  Each pass is $20.  They can be purchased at Hank Ruys or SaskTel Soccer Centres.
Community Season Length: October to March, weekly practices and games (coaches will be determining the practice days).
Age                                      Division                     Fee                             Games
U5 – Born 2014                 Coed                          $120                         Mon-Fri/Sun
U7 – Born 2012/2013       Boys/GIrls              $140                       Sundays
U9 – Born 2010/2011       Boys/Girls               $160                       Mon/Tues and Sun
There will be a tournament on Feb 8 – Feb 10.
Zone U9 Development Soccer League: U9 players interested in developmental zone league may register with Hollandia Soccer Club.   See http://hollandiasoccer.com for more details.
---
Kindersoccer
For children born in 2015, to develop their basic skills and be comfortable with the soccer ball.  This is run by the LHCA and is not a Saskatoon Youth Soccer Program. Fee is $40 and includes a ball. Please register at www.lawsonheights.ca.
---
What equipment will my child need? Kindersoccer does not require shin guards. U6, U7, U8 soccer does require shin guards but soccer cleats are not required.
Financial Support:
If the registration fees are too high for your family to register your child/children, you are encouraged to apply for funding from Kidsport. We have had a number of families subsidized in the past.
The LHCA also has registration grants available to make sure kids can participate. Contact us at info@lawsonheights.ca to learn more. All inquiries are kept confidential.
Save
Save