Winter 2019 Programming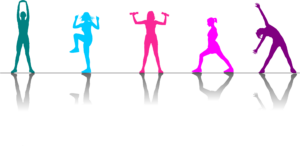 Online registration will open on Monday December 17 and run until Jan 7th.
In-person registration will be 7:00-8:00 pm on Tuesday January 8 at Lawson Heights School. After Jan 8th, $10 late fees will apply to program registration.
A non-refundable membership fee of $10 per individual or family is required to participate in programs and can be purchased at the time of registration. LHCA honours other community association memberships and we encourage our members to see the River Heights and Silverwood Heights Community Associations for additional nearby programming options.
Programs are subject to change.
Financial Assistance
We have a limited number of grants available to support residents who are currently unable to pay registration fees for our programs. These grants are funded by the City of Saskatoon cost-as-a-barrier program.
Kidsport provides funding for youth basketball and soccer registration to families in need. (We've had families successful in getting Kidsport grants in the last year so it is worth applying if cost is a barrier for your child.)
Contact us at info@lawsonheights.ca with questions about, or requests for, cost as barrier funding. Confidentiality will be respected. 
Save